Building Trust through Content
Role
Team Lead
Design Strategy
Product Design
Design Research
Platform
iOS
Web
Scope
Redesign
Ongoing Work
Topology creates custom-fit eyewear using the iPhone's camera to capture millimeter-accurate measurements of your face and ears. Users then select, virtually try on and purchase frames in app. This is a very new model: rather than buy stock glasses off the shelf that often don't quite fit, order glasses whose design is adapted to your face and that are manufactured one-at-a-time.
I've been leading design strategy, product design and research since September with a focus on understanding who our customers are, their thinking styles, and how we can evolve our product to meet their needs and engage their interest.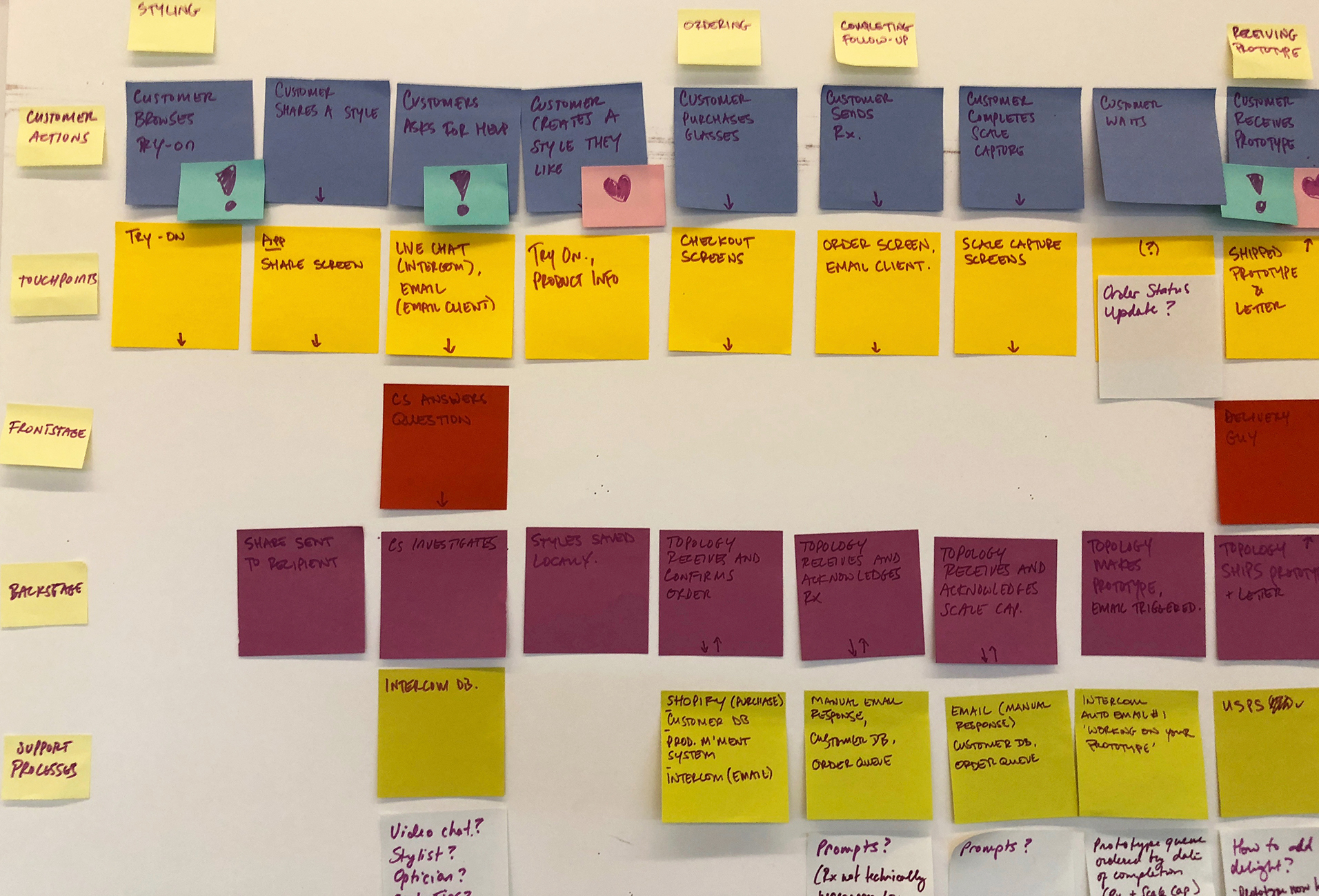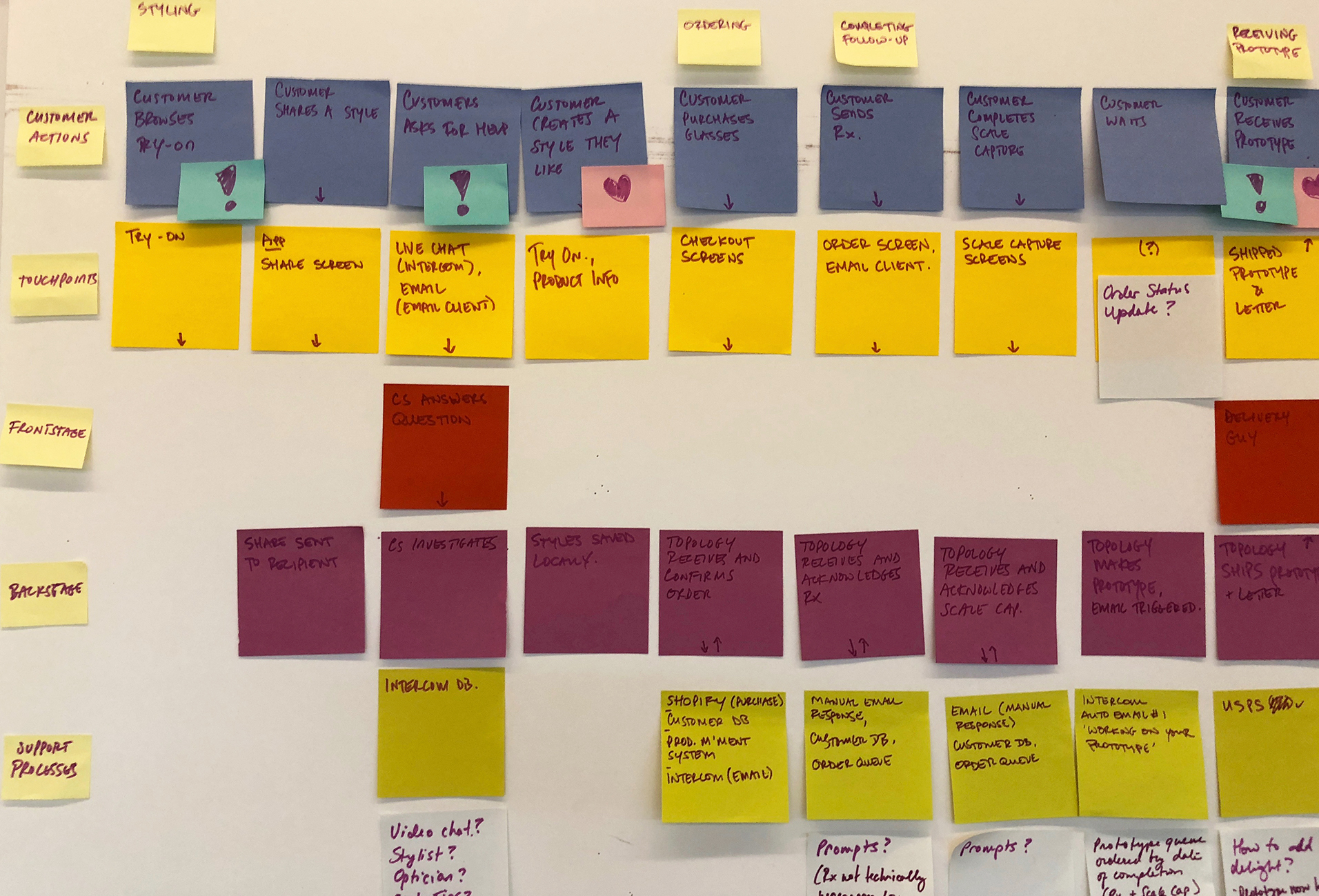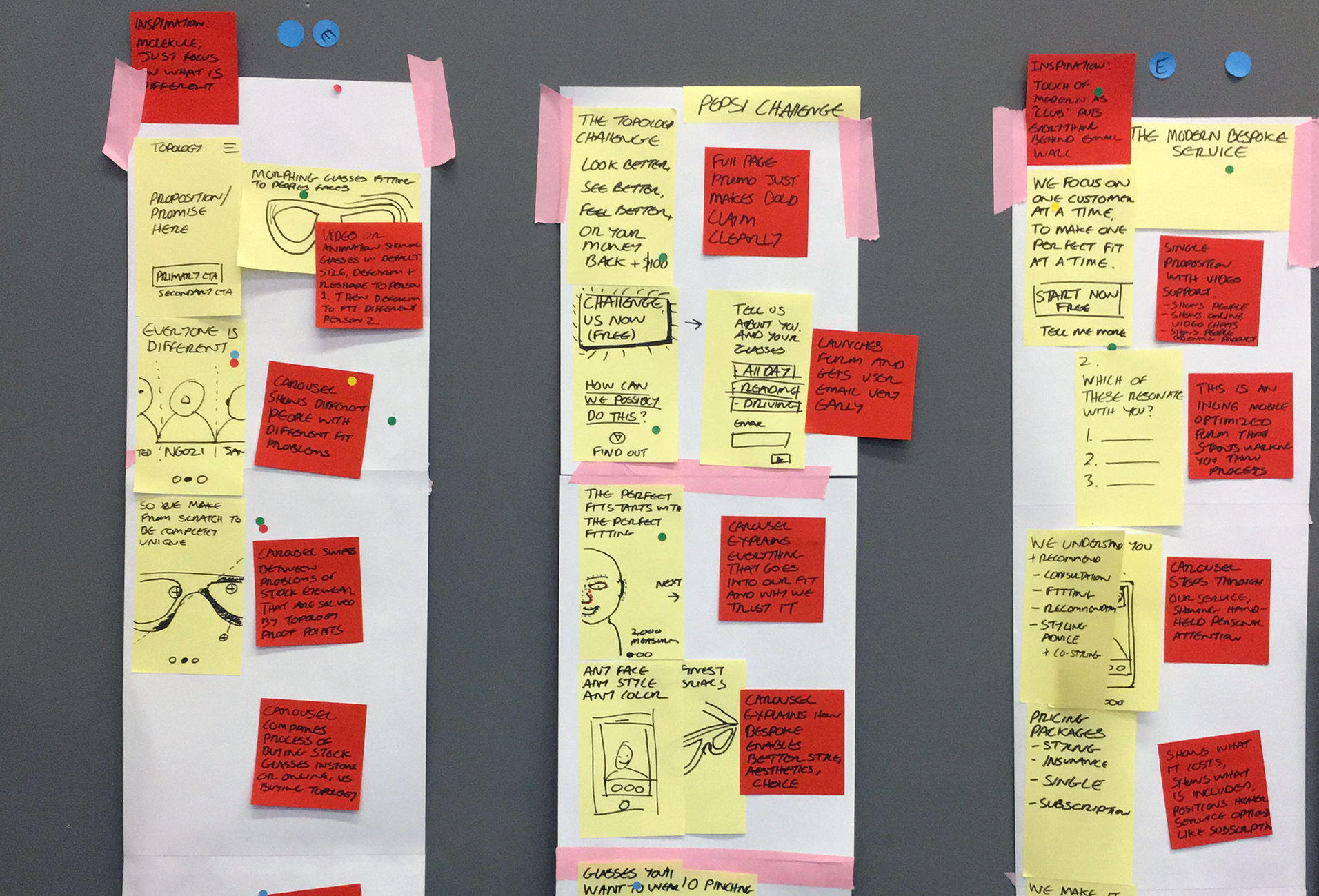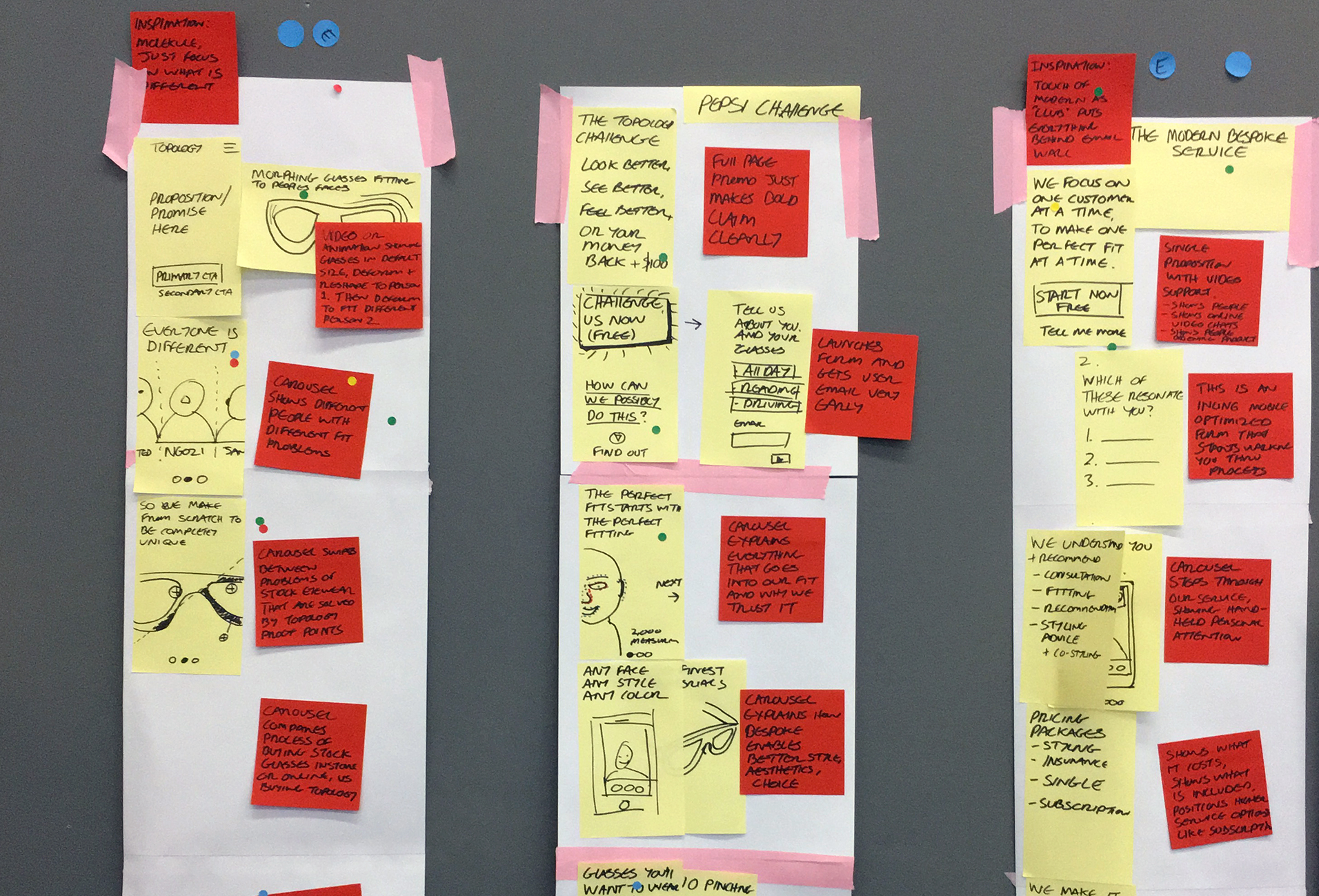 The app's design initially assumed users believed and understood the main value proposition and was narrowly focused on a functional 'build-your-own' type flow that enabled users to design and purchase and not much else. 
My early research uncovered something pretty shocking (at least for Topology): users simply didn't believe that we could create custom-fit eyewear and as a result, they weren't interested in purchasing. Because we could actually do this pretty well and had spent a year refining software and hardware to do just this, everyone took for granted that users would believe that we could do this cool new thing, and that if they weren't purchasing glasses in the numbers we had hoped for, it had to be for some other reason. 
After sharing these findings I spent the next several months exploring and iterating on ways to build trust and credibility. I focused heavily on content strategy, developing the right content placed in the right context so users would discover it naturally and it would communicate to them what they needed to know to at that moment.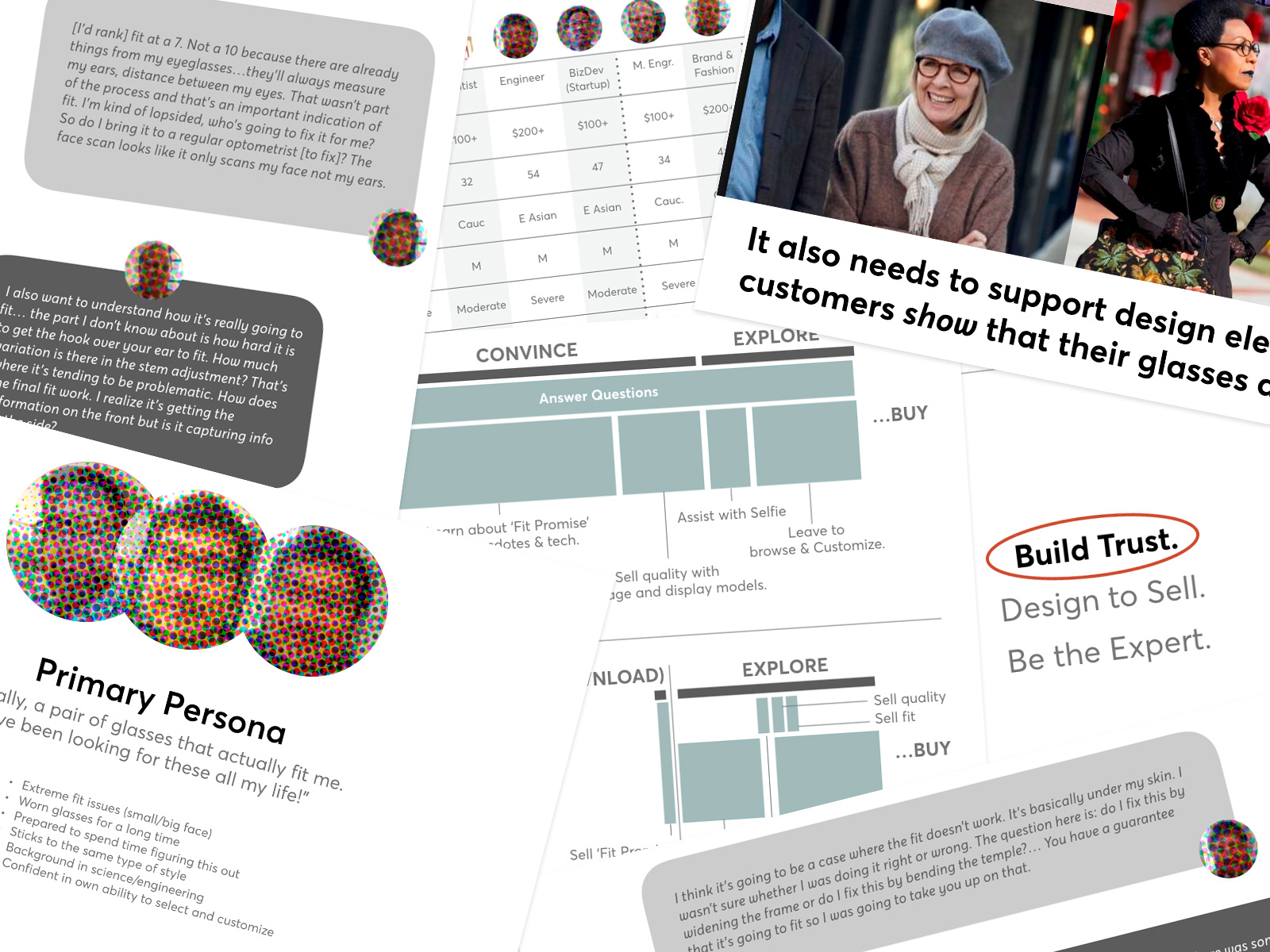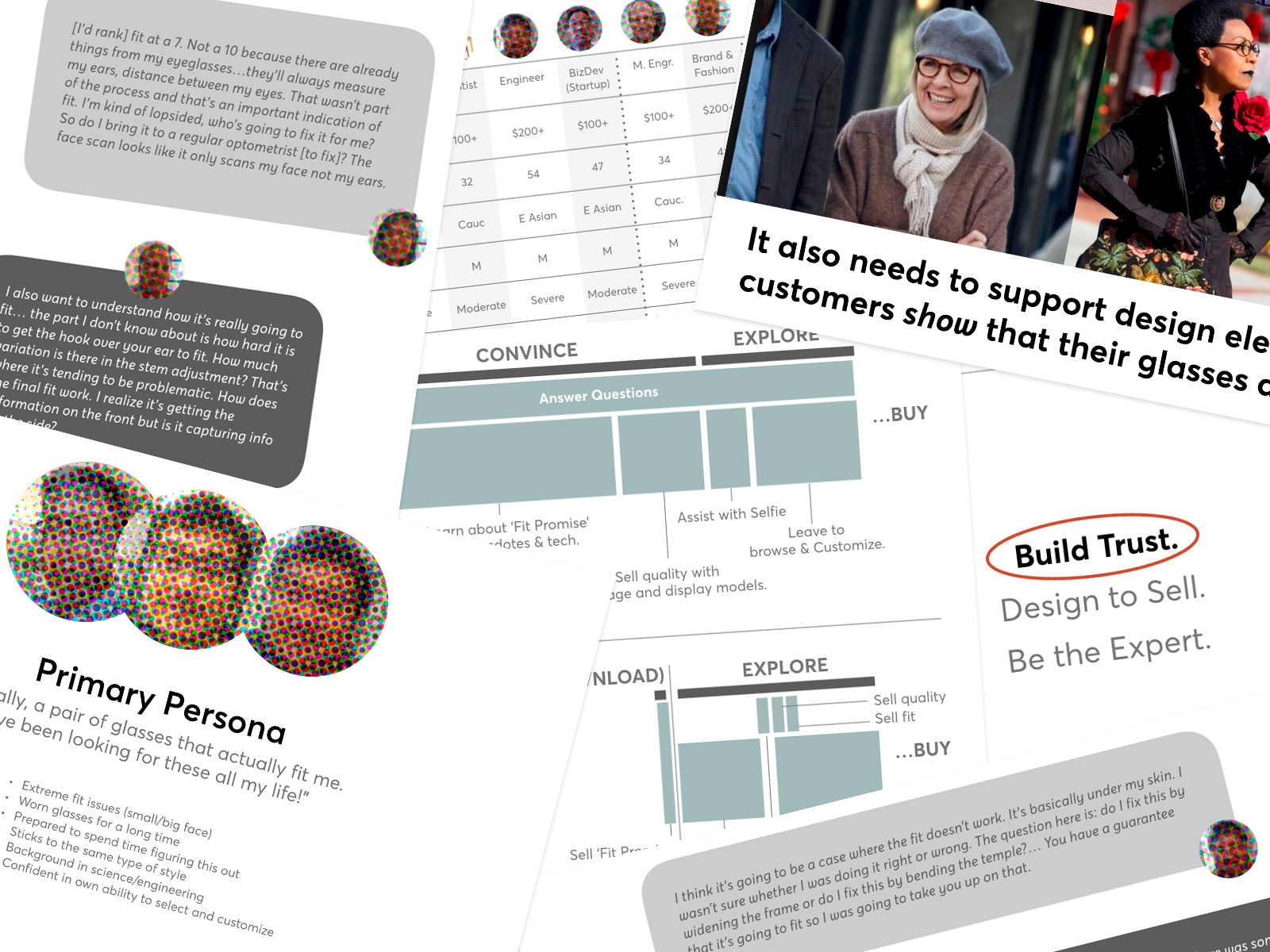 As a part of this effort, it became obvious to me that we needed to overhaul our marketing website and not limit our focus to the app. I facilitated a Google Design Sprint with senior leadership to focus on a redesigned homepage that we could design and develop in a couple of weeks. 
Both website and app will feature explainers that speak to users' specific pain points with eyewear as well as content that addresses key concerns around lenses, our guarantee and how it all works. There's still plenty of work to be done on tightening up all of this trust-building content, but we are headed in the right direction.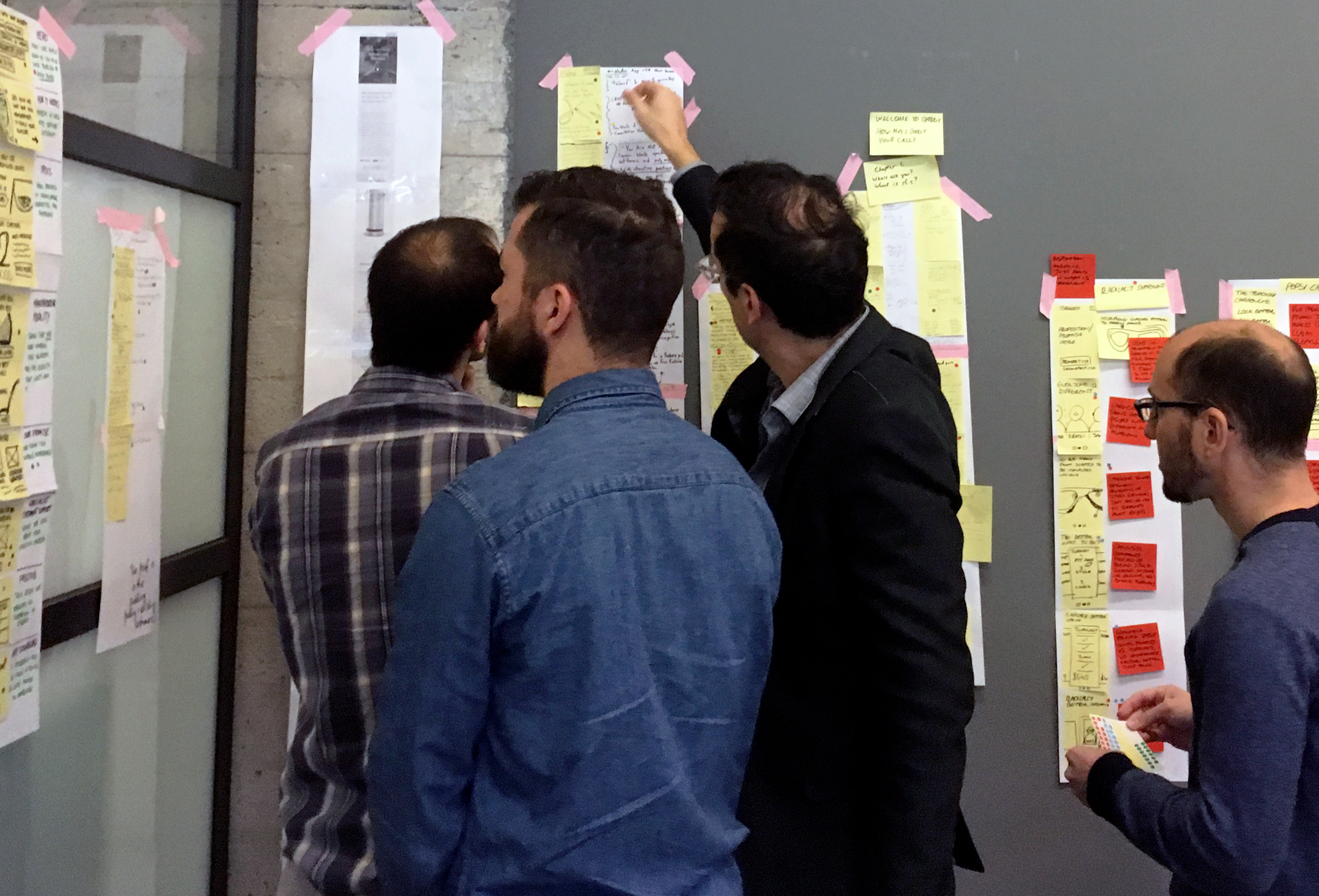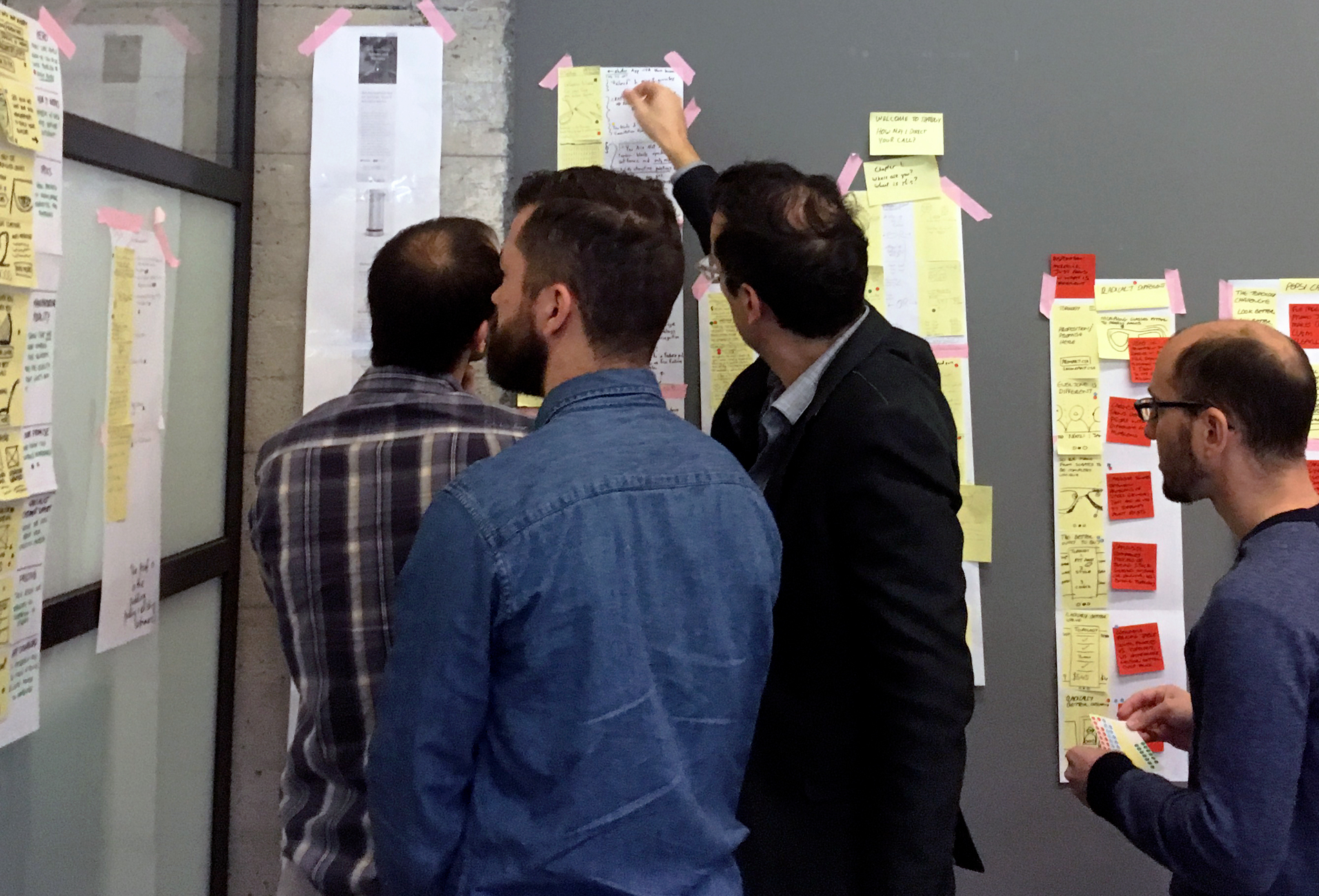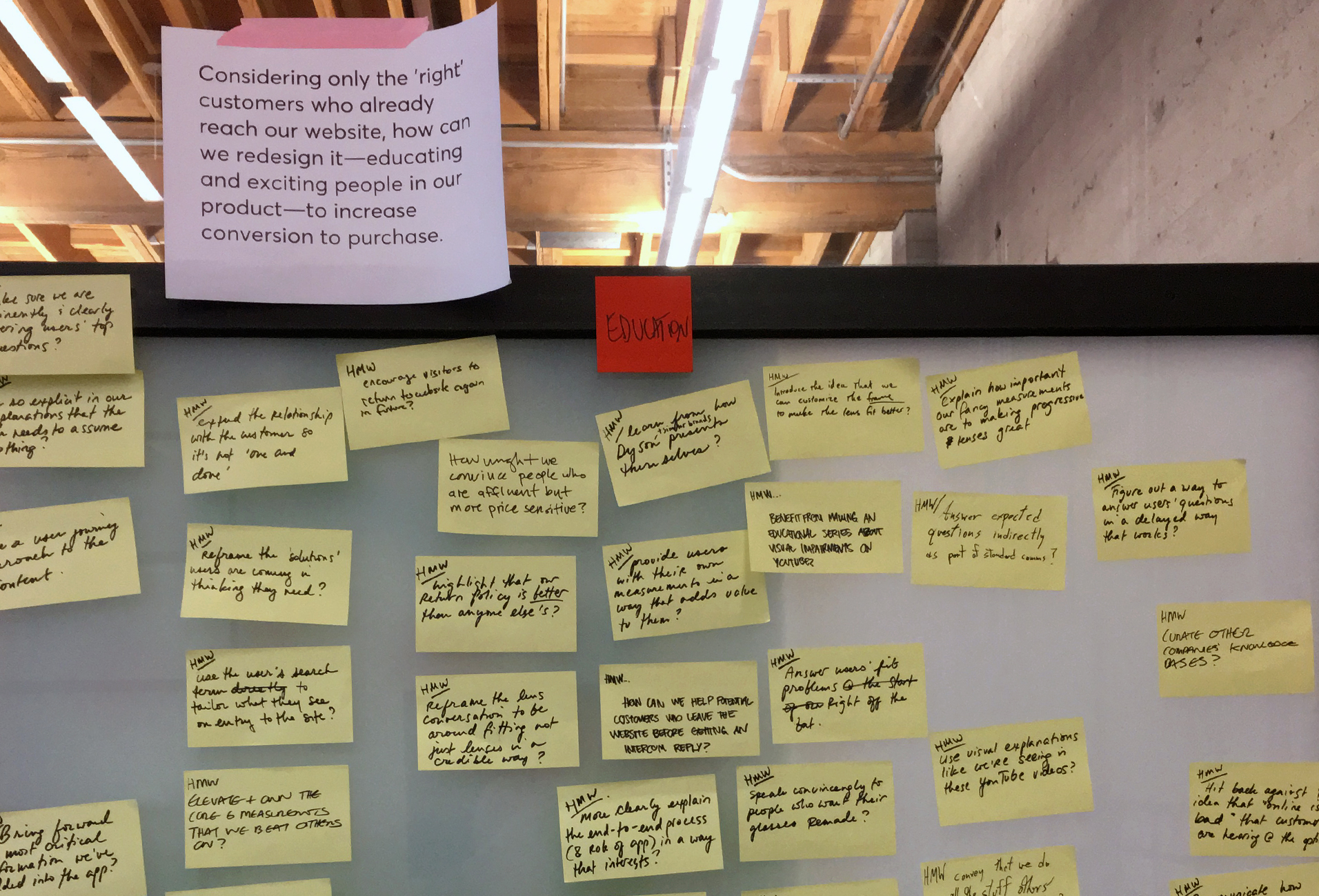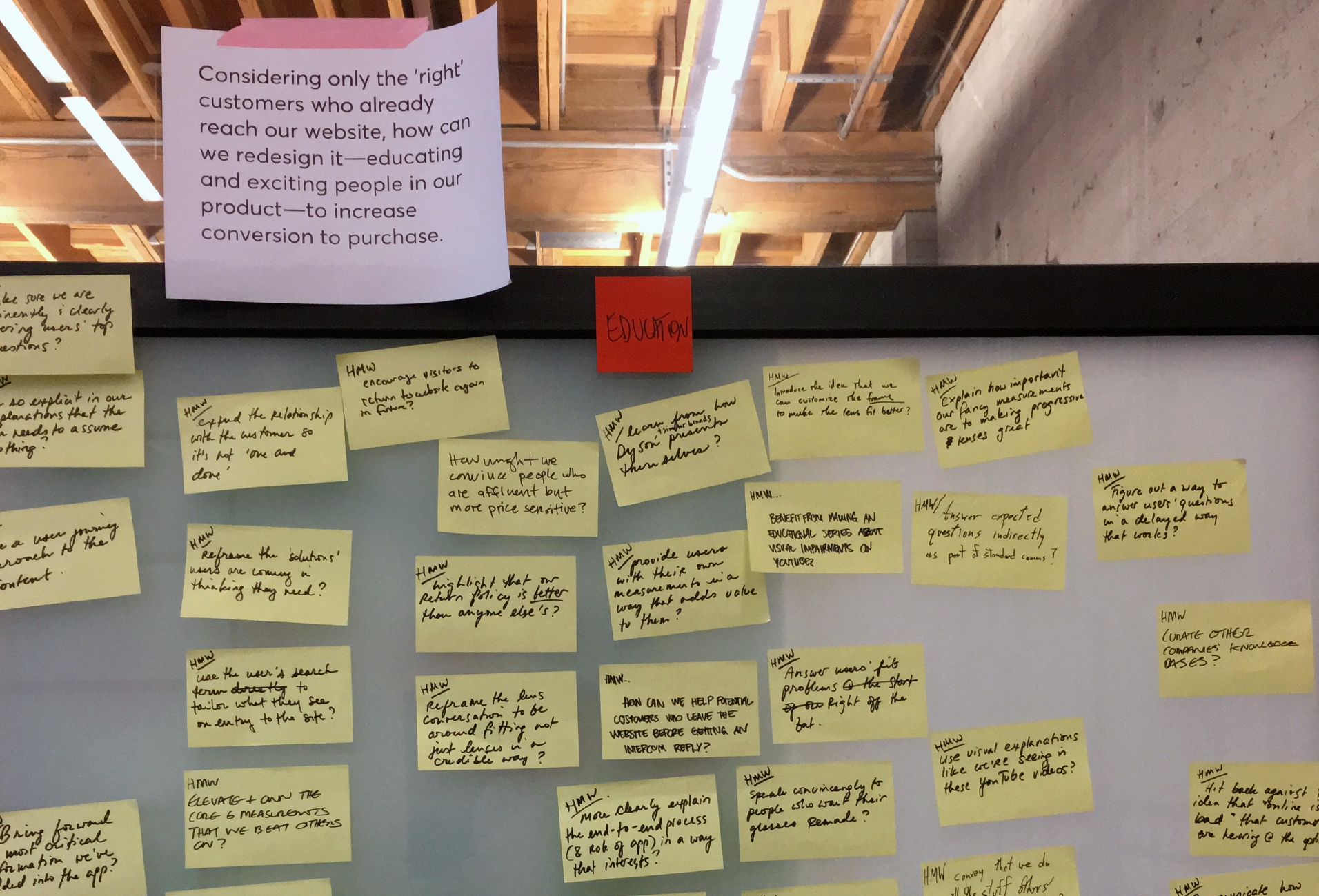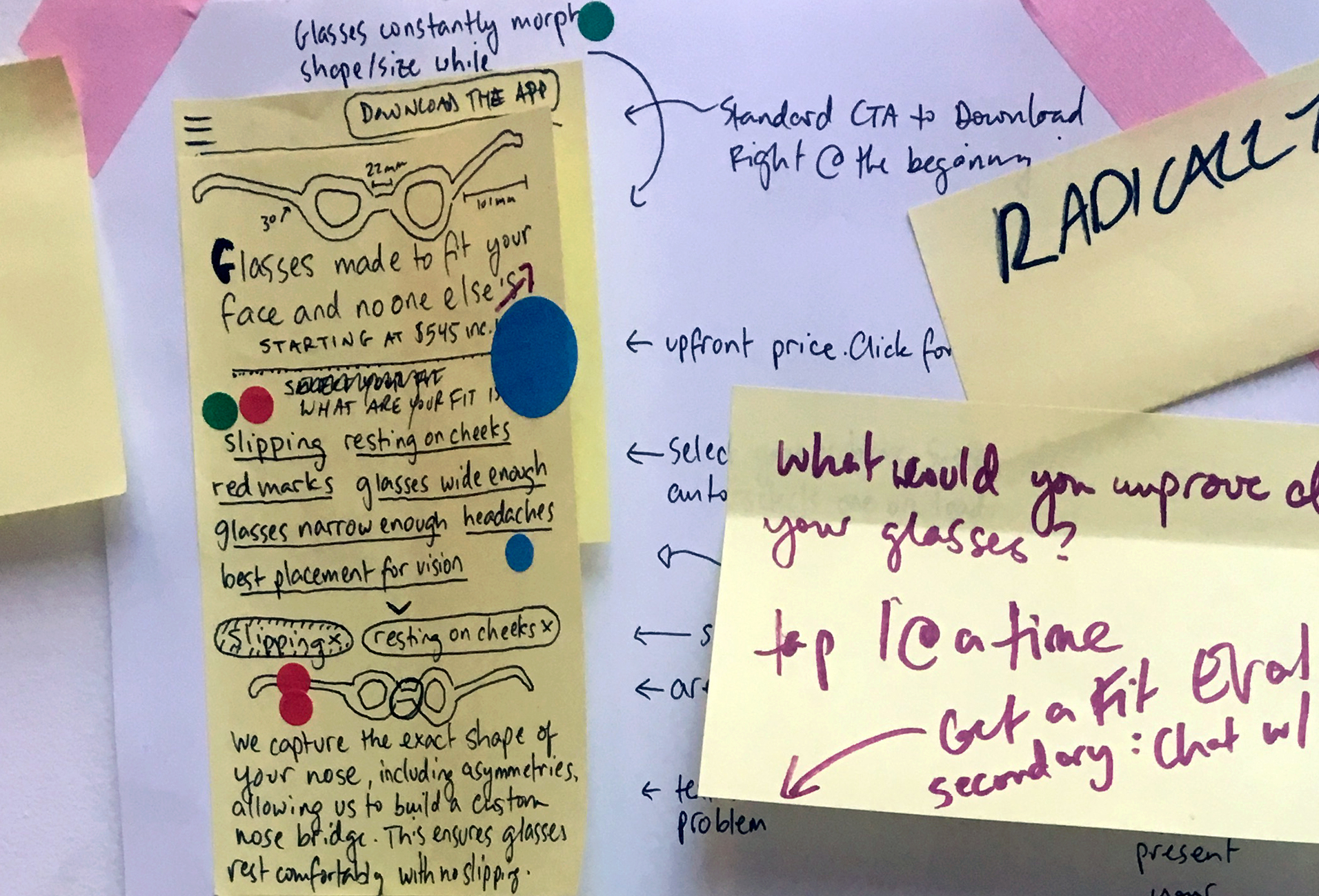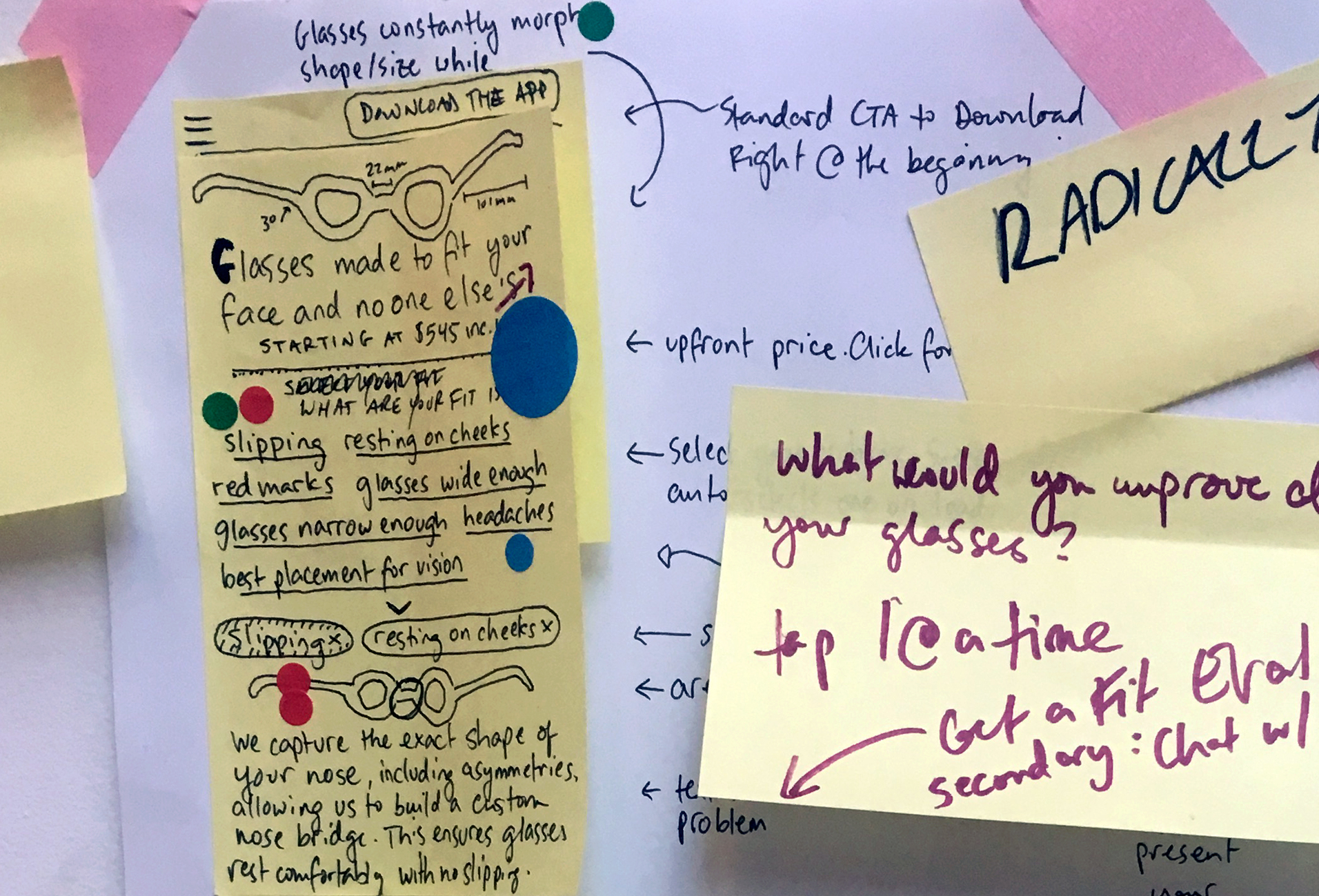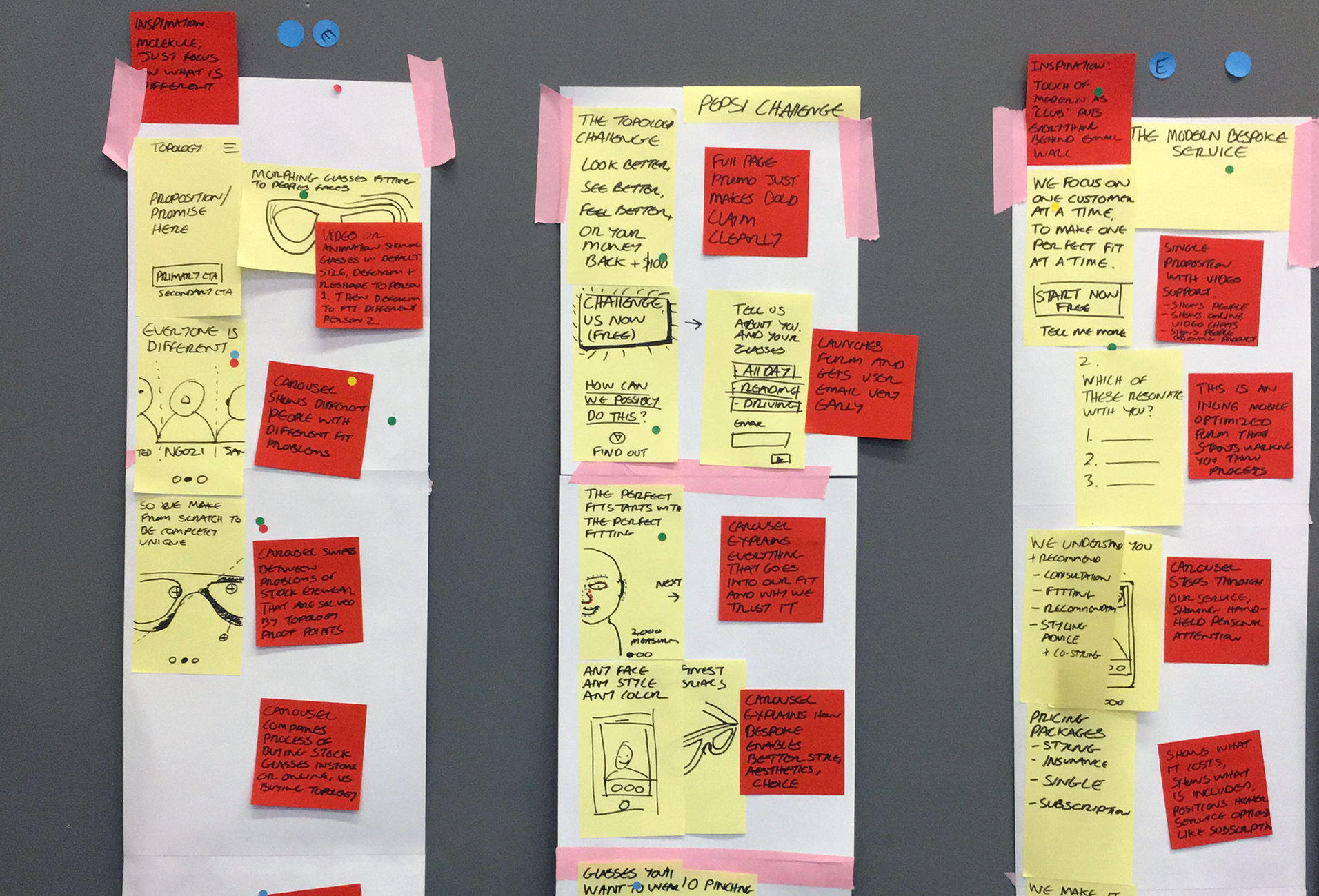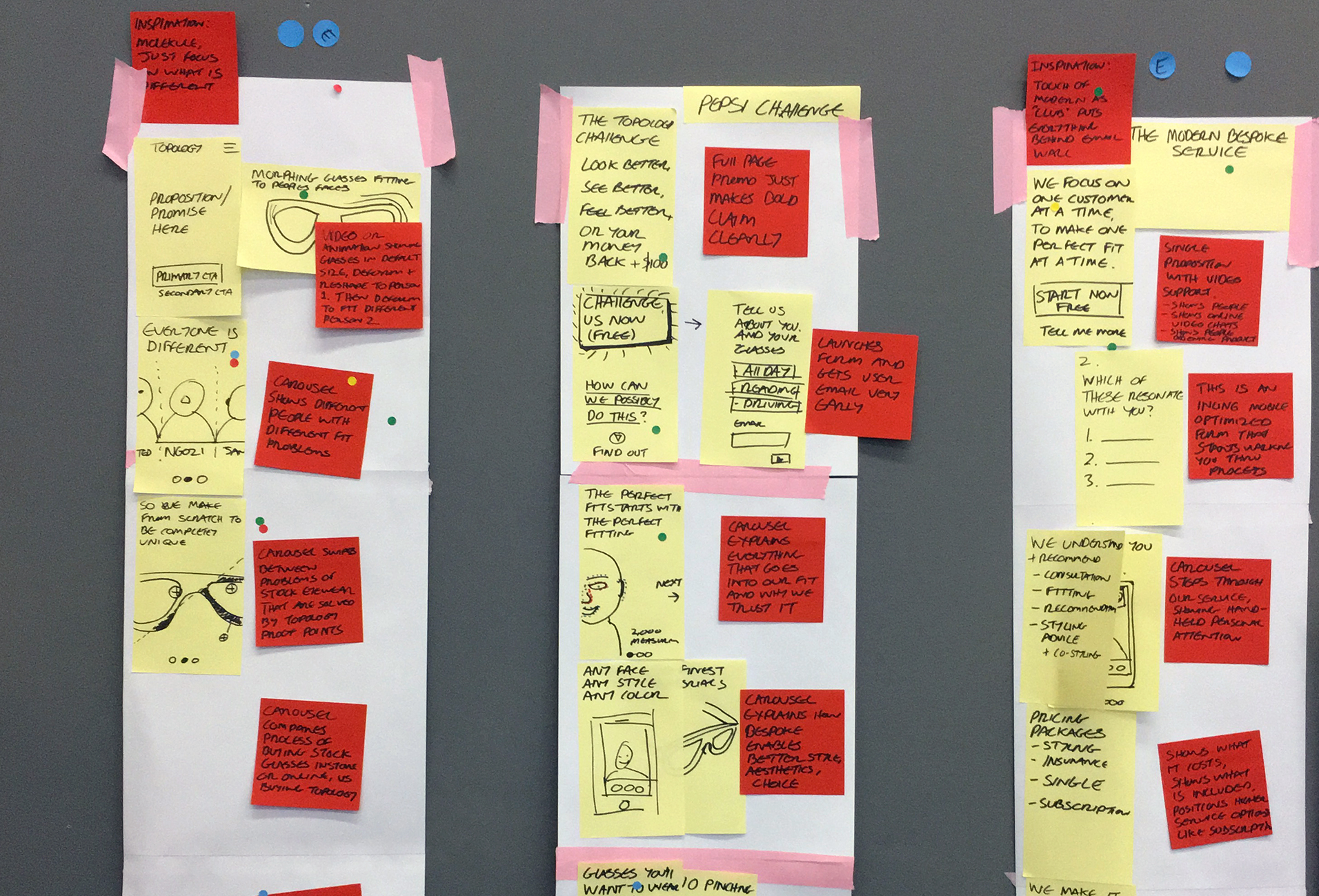 Don't assume that users know all the things you know about your product or that they'll just take it on faith that you can do what you claim to do.  Having spent years building Topology, people took it for granted that everyone would accept their main claim to fame.
You have to prove to people that you know what you're doing. How that manifests changes on the product, channel and brand, but it does involve 'proof' that goes beyond good photography and branding.  
Awesome
This app was really something else. It's fun to play with and preview designs simply for inspiration; the combination of colors, shapes and sizes allows for so many options...'
Ptigram in the App Store (July 8, 2018)